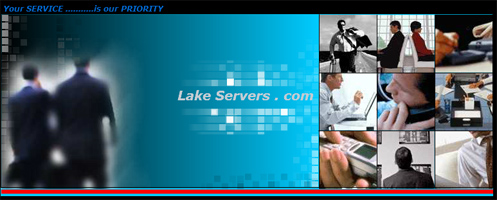 Process Server Company since 2007 Eustis Florida 32726
Process service and process servers for Eustis, Umatilla, Fruitland Park, Tavares, Lady Lake, The Villages, Leesburg, Howey in the Hills, Astatulla, Altoona, Sorrento, Mount Plymouth, Mount Dora, Clermont, Minneola, Groveland, Mascotte Florida.
MISSION:
Foremost in our mission, as certified to perform service of process by the 5th Judicial Court of the State of Florida, we strive to rigorously adhere to the Florida Statutes Chapter 48 "Process and Service of Process". Beyond the mere compliance of state statutes, we strive to reflect positively upon the 5th Judicial Court of Florida, who has entrusted their licensed process servers to effect service of process with integrity, professionalism, completeness and transparency. We believe that possession of credentials to serve process is not necessarily a guarantee of excellence in this profession. Therefore, we search for process servers who also have a higher levels of ethics, and education, that allow attorneys to communicate effectively with us and feel assured that they have chosen the proper agency to initiate proceedings or subpoena witnesses.
FIFTH JUDICIAL COURT OF FLORIDA:
The 5th Judicial Court (www.circuit5.org) consists of 5 counties including Citrus, Hernando, Sumter, Lake and Marion counties. The circuit has in excess of 131,863 court filings per year, and serves a total population exceeding 1,035,784.
PROCESS SERVER LICENSE REQUIREMENTS:
Once a year, the office of the presiding Judge of the 5th Judicial Court offers a one day class on Service of Process in Florida. The class is open to any individual without a criminal history. There is no educational requirement. There is an initial fee to participate in the course. A test is administered at the end of the day to all participants and requires a passing grade to qualify for licensure. In addition, all process servers have to renew their license every year and present a current certificate of bonding for $10,000 along with the renewal fee, and an affidavit of good character to insure that no new criminal history has occurred since the last renewal.
PROCESS SERVICE FEES:
Florida statutes allow for "reasonable rates" as determined by each process server in the State of Florida. This insures for service of process in remote areas that would ordinarily be disregarded by process servers due to time and mileage expenses. Statewide, fees for service of process charged by local Sheriffs is regulated and uniform. These low fees have forced some Florida county Sheriffs, to relegate this service to the private sector due to insufficient fees to cover the cost of service. Florida Sheriffs can not effect service of process from without the state or county. Our fees are calculated based on time from the City of Eustis Florida. We require prepayment with all new attorneys. **IMPORTANT** We do not provide Vendor tax information for law firms or government agencies requesting that information UNLESS and UNTIL the monetary level of business we receive exceeds the minimum threshold ($600) as defined by Internal Revenue Service. We simply cannot chase down hundreds of 1099's at the end of the tax year for a $40 transaction. We hope you understand our position. It is simply not cost effective to comply with this issue for less than $600 and that is precisely why the IRS has set this threshold.
Rates are very reasonable and start as low as $60./summons.
Rush orders and long distance will require a quote. Mileage rates are .50/mile and hourly rates are $30.
We will serve subpoenas and summons for lawyers and private individuals. Service is prompt and courteous. We will persist until the job is done.


---